I spent some time today with a group of beautiful women and we had a chance to wander the farmers market downtown and enjoy the beauty of fresh food and fresh cut flowers. What a lovely afternoon. I am blessed to have such beauty in my life.
"The Earth Laughs in Flowers"
Ralph Waldo Emerson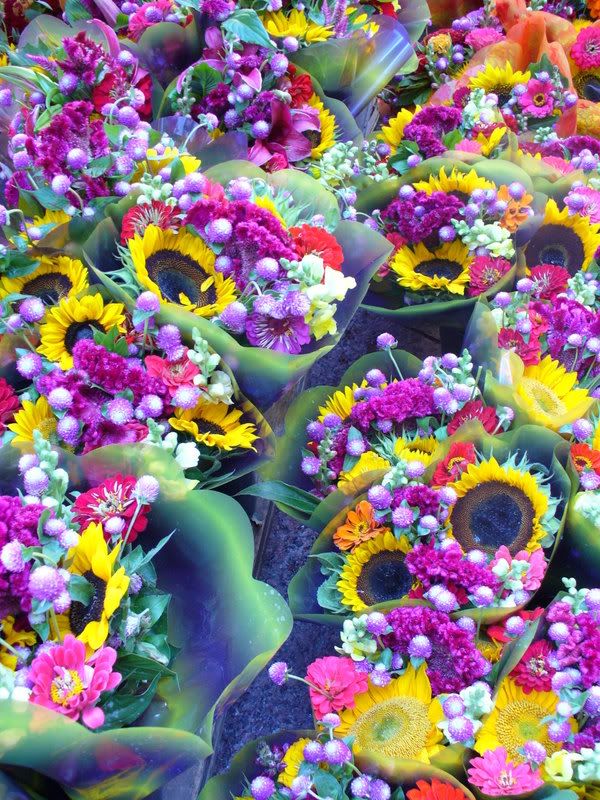 "And in the Sweetness of friendship, let there be laughter, and sharing of pleasures. For in the dew of little things, the heart finds it's morning and is refreshed. "
Kahlil Gibran