If I die of something macabre and gastley this is how I want to go....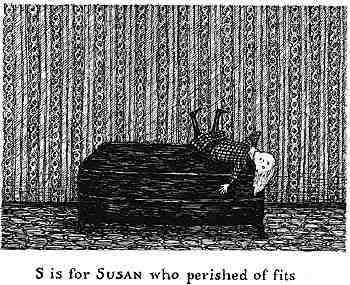 how about you?
;-)
Check out the tinies and let me know your favorite letter...and if you are horrified well...muahahahaha!
http://www.geocities.com/sunsetstrip/stage/7535/gorey.html
I knew for like 5 seconds how to link...not sure anymore...seemed so simple wonder why I can't figure it out anymore...