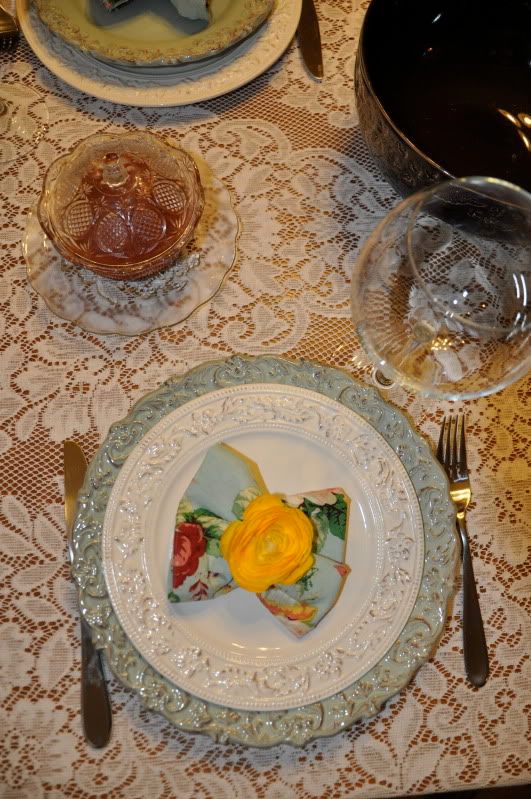 Once upon a time I went to my friend
Becca's wedding
...and the reception...and after the festivities were over and people were cleaning up, they were just throwing away the lovely napkin rings...so I gathered up a bouquet's worth of lovely flower napkin rings and I just love pulling them out to grace my table when I have guests over.
I spent the afternoon preparing the most
delicious dinner
...check it out over on
Dishcraft
and see for yourself how I did it...you will thank me...
I personally believe that in order for a meal to be truly appreciated, you have
to use your nice dishes, cloth napkins, pretty napkin rings,
domed glass over desert and a pretty table cloth.
Things just taste better when
you present it well.
The entire menu included:
Mashed Sweet Potatoes
and for dessert:
Angel Food cake with Peaches
(the frozen variety that had thawed out on the counter and I had
covered with brown sugar...super yummy and easy)
The dinner got rave reviews! We had such a nice night enjoying each others company
and enjoying the food. My idea of a good time!