Judah is taking an early nap, I was finally able to take a shower and feel a little more human and less like a mommy only. I have hopes that he will be well again soon and life will go back to normal just in time to start celebrating the holidays!
I am sitting on fb watching all my MN people post photos and status updates with news of their first major snow fall...and I am listening to christmas music...cause all that snow makes me feel festive. And so far, nothing in TN has really had that effect on me. It doesn't even really feel like fall when it is in the mid 70's. ha! I am not complaining though cause it is lovely weather...it just doesn't feel holiday like.
Here are a couple pics I took just this week walking around down town...these birds do not look at all concerned that it might get cold any time soon.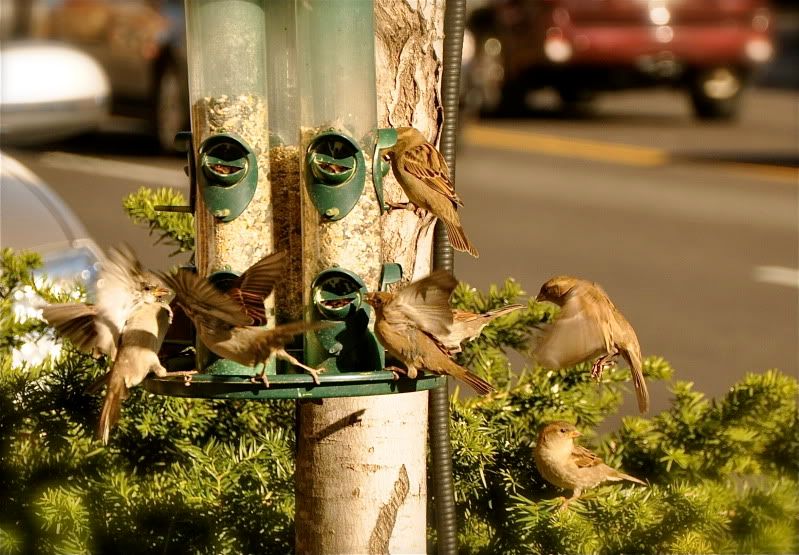 So I will live vicariously through my fb friends and just close the blinds and turn on christmas music and make believe.
Maybe I'll even make some hot cocoa...mmm...sounds yum!
What's the weather like in your neck of the woods?
I know for a fact that there are people reading this blog from all over the country, and even around the world...so why not come out of the shadows today and leave a comment? it's a pretty safe topic, the weather :)