It had been WAY to long since Lance and I had gone out on a date...a dress up, leave the kid at home, have a nice conversation, kiss for no reason, night out on the town.
So we asked a friend to come over and watch Judah while we did just that!
The Melting Pot was our destination.
You know the rule of fondue...if you drop what you are cooking into the fondue
then you have to kiss the person you are with...I am pretty sure Lance was dropping his
food on purpose...I know I was :)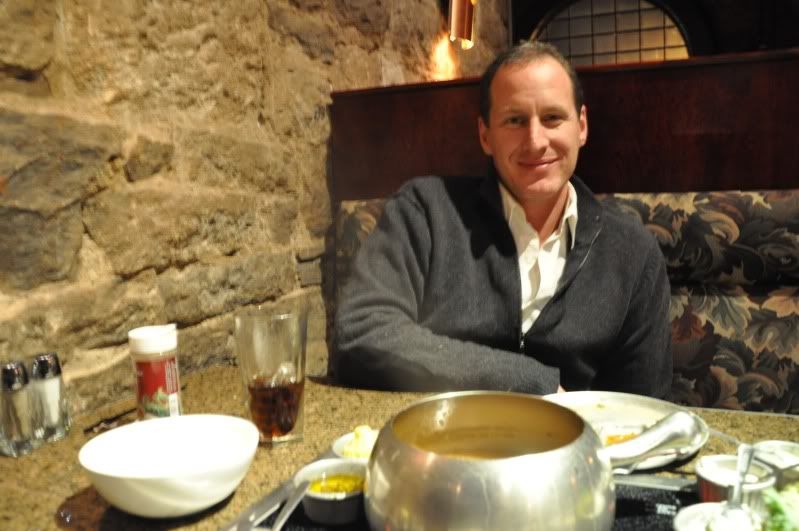 My handsome husband.
All dressed up with somewhere to go!
Fondue is an event more than a meal...we had a lot of fun cooking and tasting and mixing it up.
Of course we ended with chocolate cause it was the right thing to do!
I am a lucky woman! This man loves me and I love him. And that is as good as it gets.