This child is a smart one.
We have been locking the back door so he doesn't get outside.
That may not be the best way to keep him in cause...
well...I'll let you see for yourself...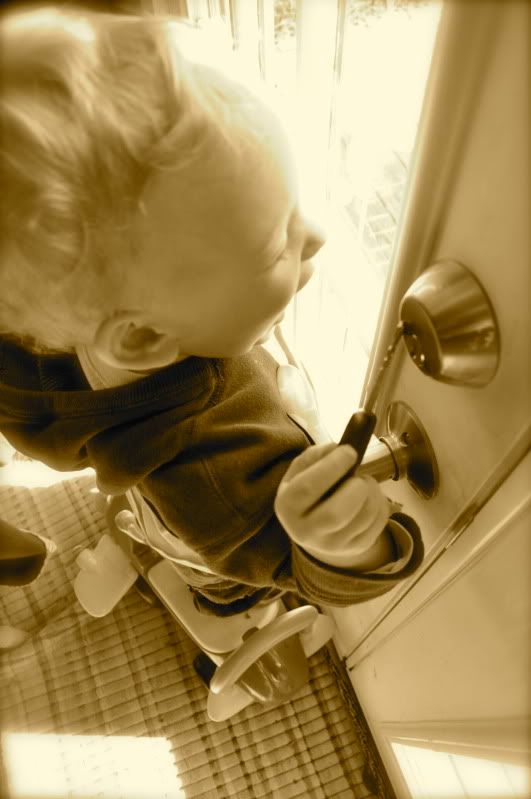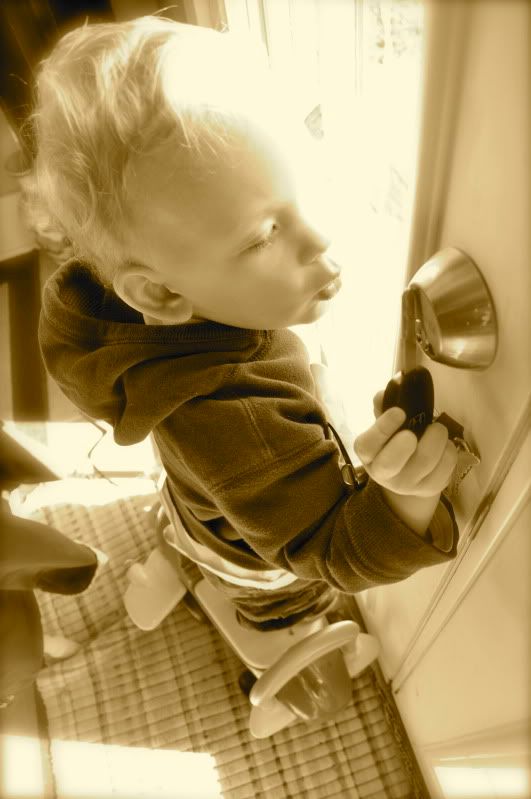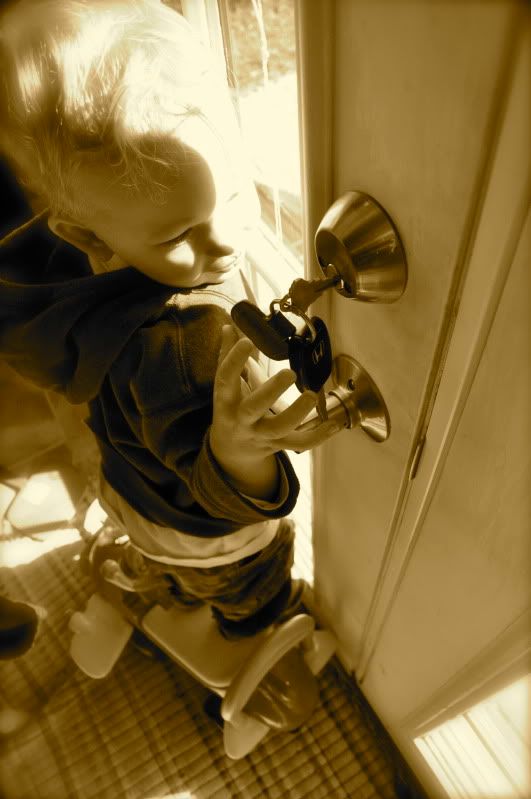 Amazing what you can do with an airplane riding toy and some determination...
and yes, he put the key in the lock on his own...I did not help him...
he hasn't figured out how to turn it yet though...
(and not to worry...if he ever does get out, he can only get as far as the back yard...)
This child amazes me daily.
I love him to bits, even if he keeps me on my toes!
He really does have the keys to my heart.