If you've spent 5 minutes with Judah...if you've talked to him at the grocery store while you were standing in line...if you've looked in his general direction and made eye contact...then you know that he loves cars. Like, really really really, loves cars.
So when we were in WI visiting his "grinny" and "great grinny" and we found the local Nascar museum, I knew we had struck gold...black gold...OIL! haha...I am cracking myself up right now....okay...here are a ton of adorable pictures of Judah's mouth hanging open in pure awe and pleasure at the amazingness that was before him...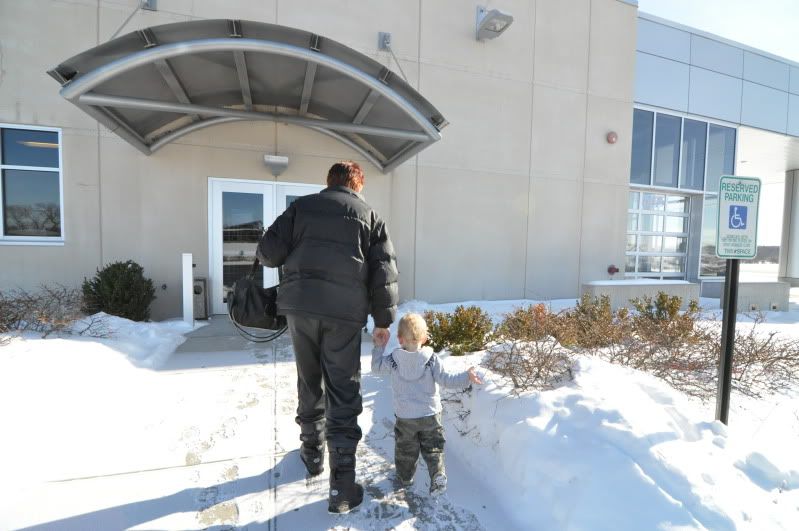 Hanging onto Grinnie's hand so he didn't slip on the snowy path..
wow!
he actually stood here and admired the car for more than .02 seconds...so like a whole 4 seconds...which is ages in toddler land...
I wish I had been in front of him for this picture...he was crouching down and creeping forward with pure excitement towards the cars he kept seeing at every turn!
The Grinny's were content to watch Judah having all the fun :)
There were even cars hanging from the ceiling! so awesome!
trying to figure out how to get in...haha...not yet hunny bunny...gotta wait a few years for that!
"cheese!"
yikes. 14 more years people...
running his hands along the car...did I mention he was in heaven?!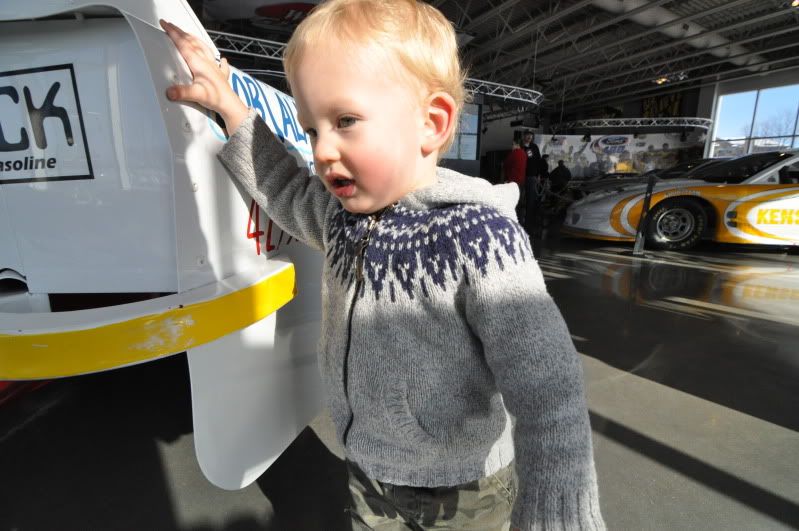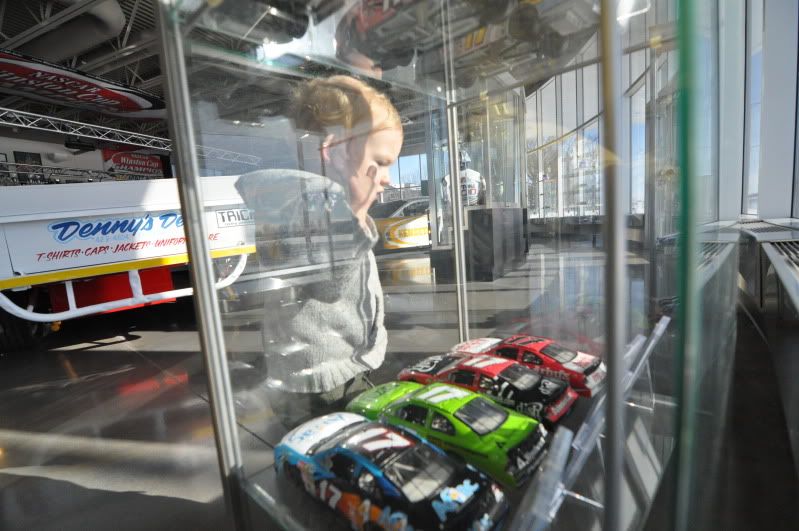 they had tons of these little model cars, he really enjoyed those.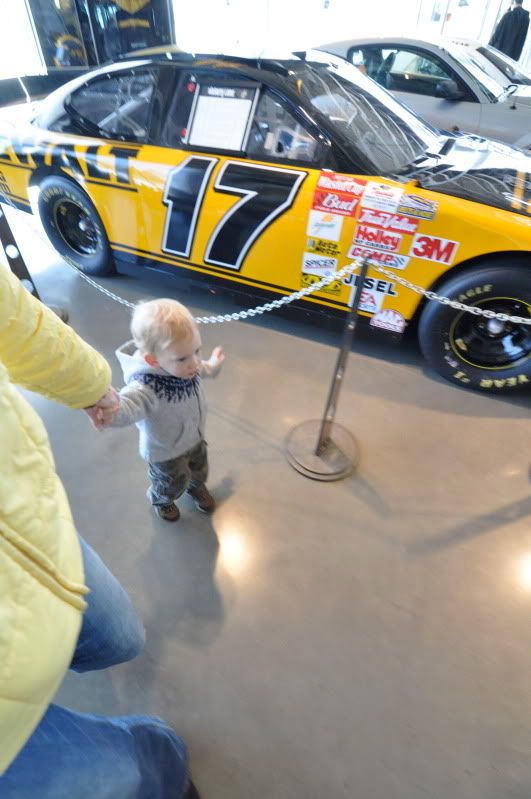 lucky for me, they didn't care if he wandered and touched stuff....
or maybe that is lucky for Judah...hmm..
Great Grinny bought him a fun shirt in the gift shop :) he liked it!