Judah and I spontaneously went to a drum circle here in East Nashville on Saturday. I had known it was going on but didn't think we'd be able to go because we had a birthday party to head to across town in the same ball park of time...but it was a long morning and when I checked my email and saw that it started at 10:30 and the party didn't start until 11:30, we double timed it and got ourselves out the house fast! and boy am I glad we did :)
It was SO much fun! Loud...but fun :) It was at a local music shop called
Fanny's house of Music
.
Judah was digging it. I was a little nervous because he is not a fan of loud noises. And he did lose it at one point when everyone in the room did a loud drumroll at the same time...it was a little too intense for a moment, but he recovered and went on to be one of the louder drummers in the room :) haha.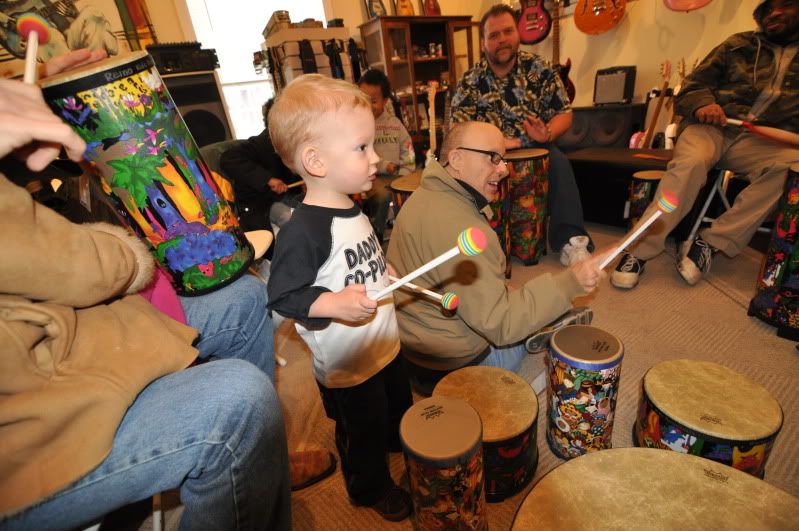 I am hoping we get to do a few more of these! It was awesome. It was hosted by
Hands on Drums
. I am going to look into how much it would cost to use them for a birthday party...seeing as how someone around here is breaking the rules and growing up...
Here's a little video of Judah drumming :)