You can learn many things from children. How much patience you have, for instance. ~Franklin P. Jones
I would have to say that on this particular day, my husband had gobs of patience...look at what all he did with the cousins...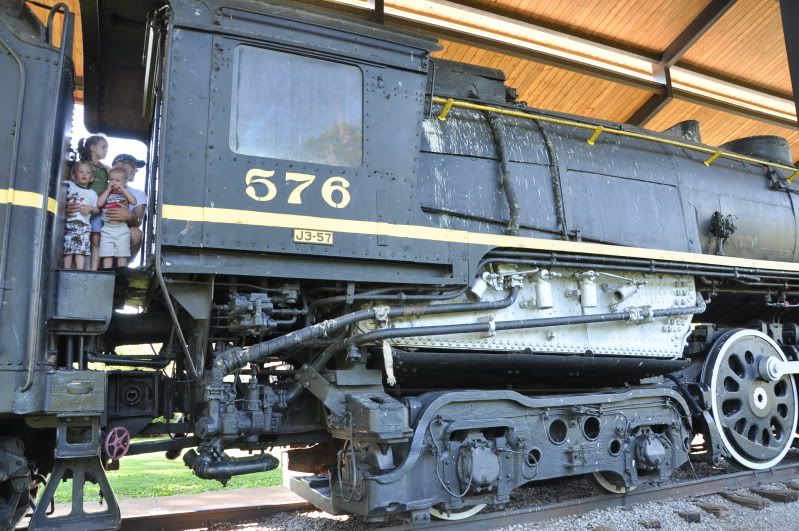 He managed to get them all up into a huge train (totally illegal of course) for a photo...
He got all 3 of them to pose in front of their own wheel...
He hoisted them all onto the top of the wheels with minimal protests...
He took two two year old boys out onto a limb...literally...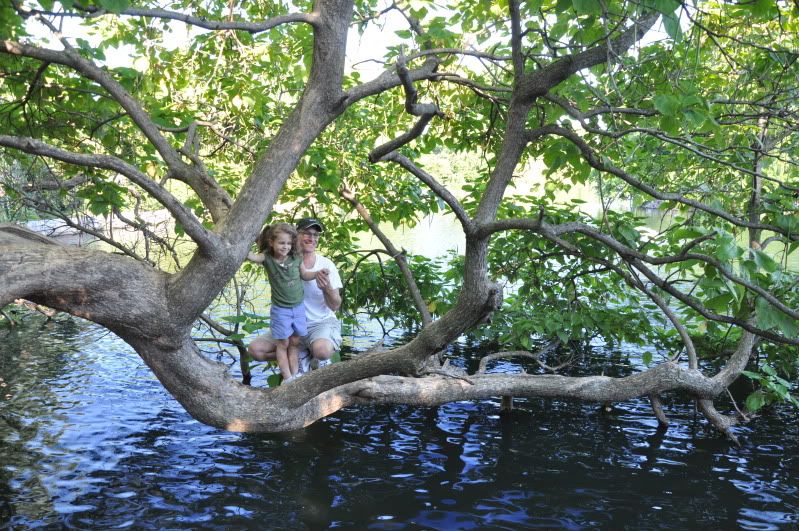 He took a brave 7 yr old girl out even farther on the limb!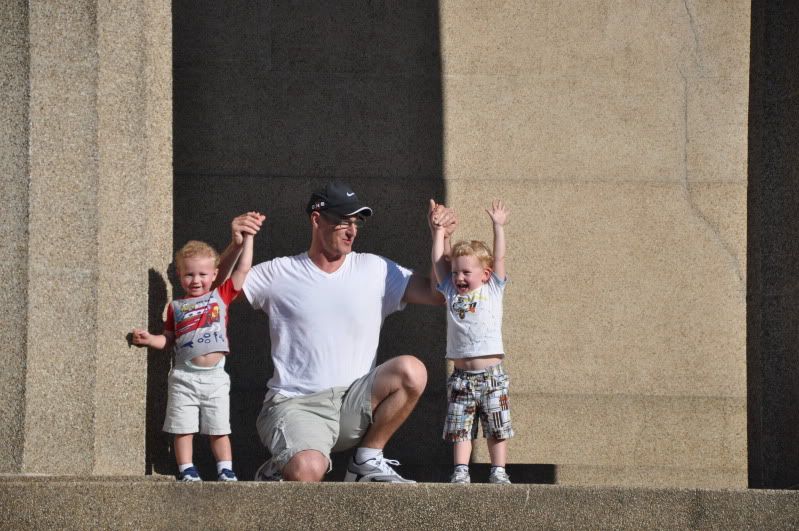 He climbed the steps of the parthenon with the twin cousins...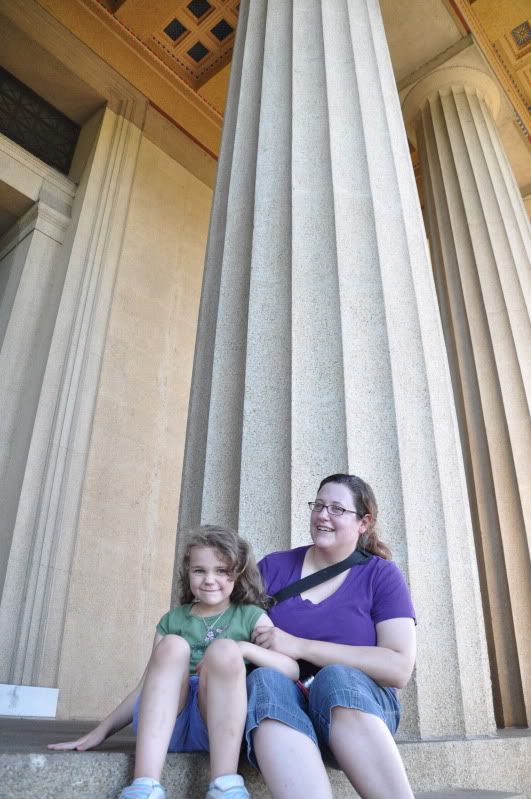 (this is just proof that he wasn't the only adult along...Jess and I were there too)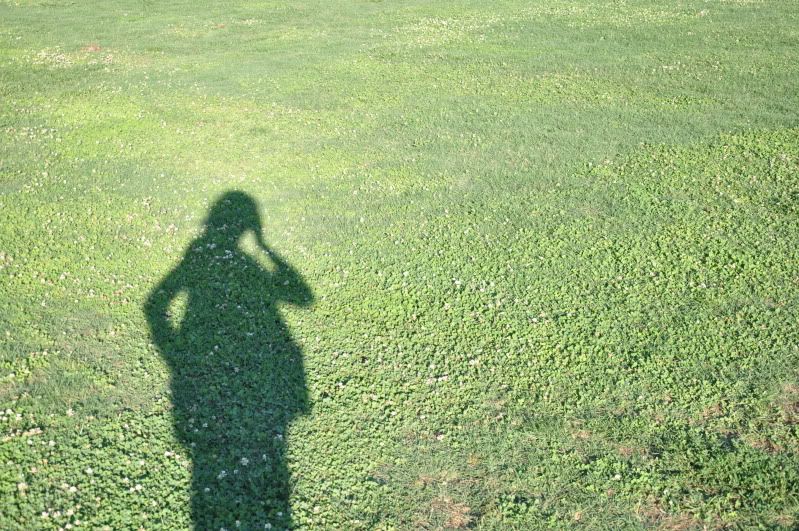 (See? there I am...well, my shadow)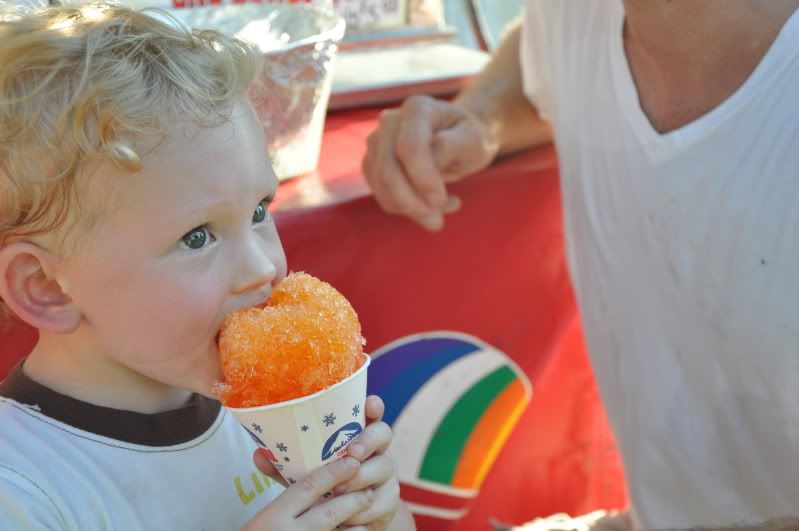 He fed Judah his first snow cone...the child who only likes things room temperature actually enjoyed this.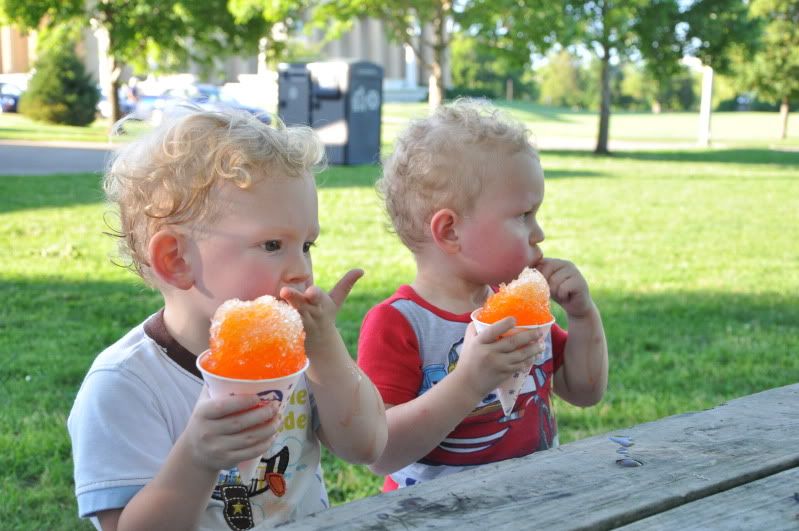 He convinced them to all sit and continue the snow cone fun...
He helped the kiddo's enjoy the local law enforcement horses with no fear...
...and then managed to take them all back to the car by himself...
okay, Jess and I were there the whole time, but at this particular moment, we were considering just vanishing and letting him keep it up while we had a girls night...ha! but we had mercy on him and helped load them into the car and got them ready for bed...we were all exhausted...although I think my husband was actually energized...go figure.