Well it was time for our yearly camping adventure!
You may recall our last adventure...if you care to walk down memory lane here ya go:
This years trip started off WAY more organized than the year previous, probably because I knew I was going to be almost 8 months pregnant and had to have a plan.
My plan included a cabin. ha! My bro and his kiddos still wanted to genuinely camp, so setting up a tent was the first order of business. Love when these guys work together and get things done!
Judah liked watching the action!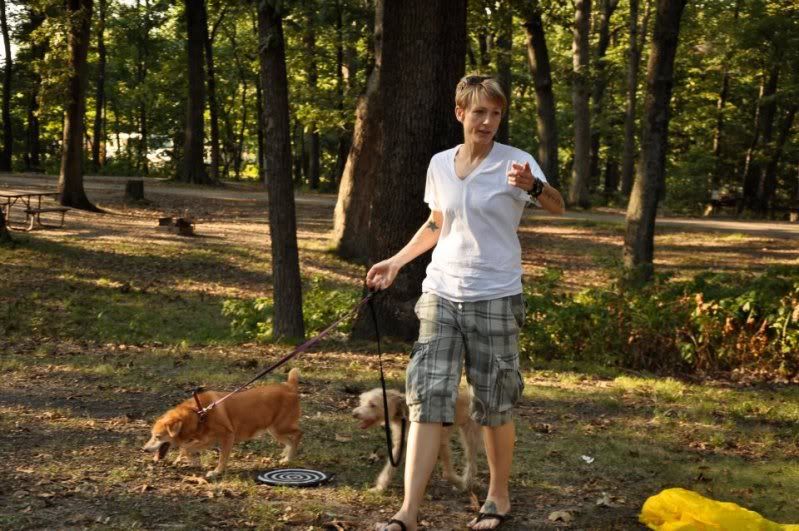 We were lucky to have my sister join us this year too...she rarely takes breaks from her
singer/songwriter
existence, so we were happy she could come! And of course where she goes, so do her puppies :)
And we were happy that
my mom
also could come!!! She had just spent a week in St. Louis visiting the grands there and after camping came back to Nashville to spend time with this little grand...Judah funny bunny Byrd...crazy face :)
The cousins had a little reunion pow-wow...pretty sure we all need to be afraid when these kids put their heads together ;)
ahhh yes...my very own potty. This baby insists on sitting/kicking right on my bladder...so I don't go more than an hour with out peeing...and while that is no big deal during the day...no way, no how was I going into a dark, bug filled, stinky outhouse really far from our cabin tons of times in the night...nope...instead, I used this handy dandy potty and did my bizness with no issues. It was great. ha. I have no regrets where this was concerned ;)
I think we all learned a few things last year...including how hard the ground can be, especially if it's cold out...yup, Ira is blowing up an air mattress here...smart man.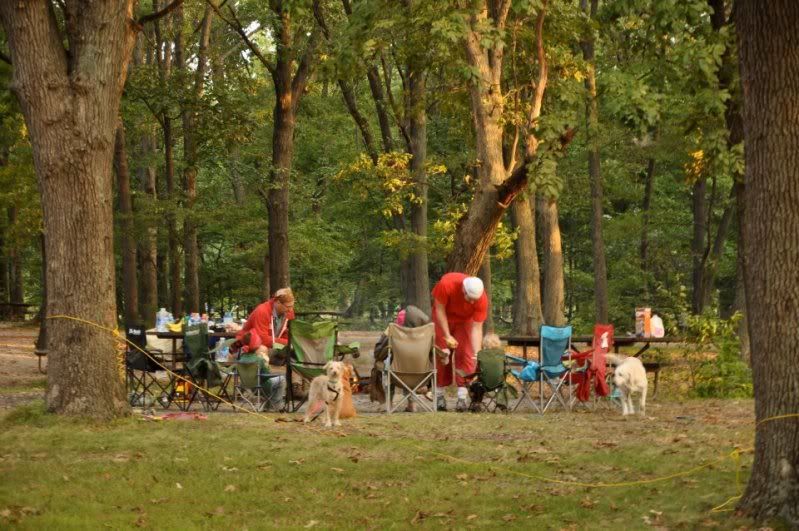 Our cabin was on a site next to the tent site...we mostly did all things camping related over at the tent site. All the food, fire and fun happened there. Sleeping (minus my mom's buzz saw like snoring) happened in the cabin.
Our first day was all about getting settled in, finding ways to contain puppies and babies and getting all caught up with family we hadn't seen in a while.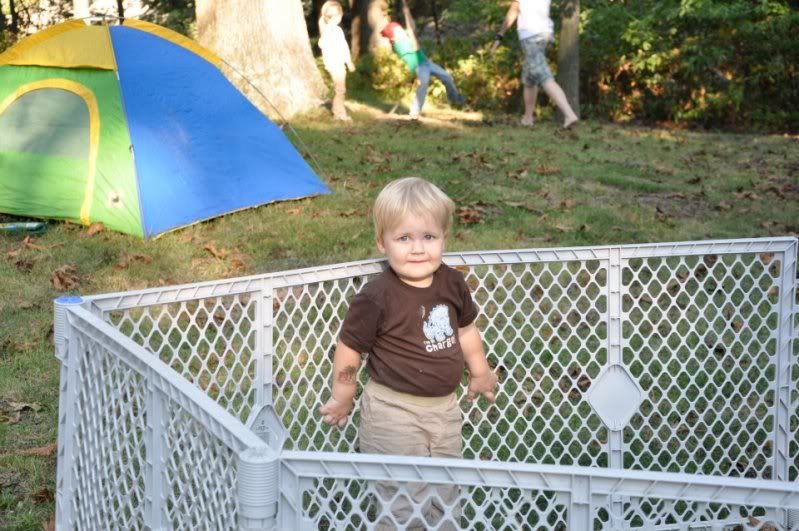 It was great to have us all together! (Minus
Mrs. B
who is in hard core training to become a nurse...crazy how much work she is assigned in school....we missed her!)
Don't worry, more camping adventures were documented and are on their way...