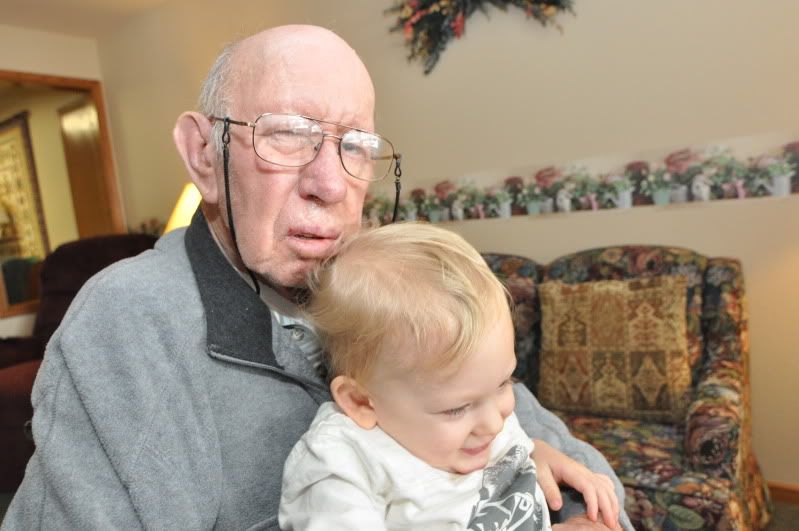 So I am heading to WI to stay a while. My dad is not doing so well. This picture is from our visit in January. He is half the size and looks really bad now.
A week ago he was coughing so hard from being sick that they took him off of food, water and antibiotics...he was only getting morphine. My mom went to bat for him because it just didn't seem right. After a couple days he was back on all 3 as well as a cough medicine. They took him off of an acid reflux pill though that is now causing some other issues. It's not good.
I am not sure what will happen. He may pass away, he may rally and get better again. But in the meantime, I am going to go and be there for whatever comes along.
I know my mom is worn down in every way possible. I hope by us being there it will bring comfort.
Plus. I really want to see my dad again. I do not like the idea that I could have seen him and didn't...so I am going to go. I am in a season of life where am able to be mobile. So I am taking advantage of it.
So I may or may not be around much because I have no idea what I will and won't have time for.
Please keep us in your prayers. Please pray for my dad.