I thought it would be good to document at this season of Judah's life what he will eat. It won't take long:
Baked Beans...
this article
made me feel better about it being one of the staples of his diet..
Mac-n-cheese...but ONLY the kind that looks like this picture, if it's any other kind of noodle, forget about it. Even the ones shaped like cars or dora or sponge bob do not make the cut.
Hot dogs. This one worries me, not gonna lie. I try to buy the healthier hot dogs (oxymoron I know) but he is really picky about what kind of hot dog he will eat. It can't have tough skin, so the beef ones are out...and he won't eat the ends of a hot dog cause they are "squish" and that is not okay for the jbyrd.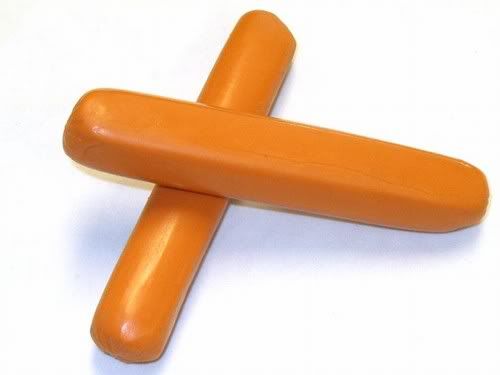 Fun Nuggets...we do not call them chicken nuggets, we call them dinosaur nuggets and he bites their heads off and then their tales, their tummies may or may not get eaten...depends on how hungry the dinosaur devourer is. These only get eaten like once a week if we're lucky and it's very dramatic.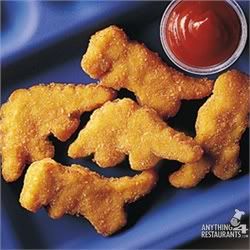 Besides those items, he will eat Lite and Fit Vanilla yogurt and applesauce...and occasionally grapes as long as the skin doesn't look funny. He's a huge fan of Pringles. He will eat a peanut butter and jelly sandwich or a grilled cheese sandwich (sometimes). And for breakfast Lance can get him to eat pancakes and oatmeal. The only breakfast cereal he will eat is Frosted Mini Wheats. Sometimes he'll eat a cheese stick, but often he takes one bite and declares them yucky.
Oh yes, and he loves burrito's from Taco Bell (hold the onions please). Yup. That's my boy.
Once upon a time I thought if I made his baby food, introduced him to lots of flavors and yummy things that maybe he'd be a good eater. But that was a pipe dream. So I will continue to warm up the hot dog, mac-n cheese and beans (but not to hot cause if they are even a little bit hot he will refuse the entire meal)...even if it's for breakfast, I guess I should be thankful he's eating at all...I know moms with an even shorter menu.
What does your toddler eat?
ps...we started giving him a Flinstone vitamin every morning to keep him from getting scurvy,(j/k..kinda) thankfully he actually likes them.