Take 1: off to a bumpy start...jbyrd wasn't happy.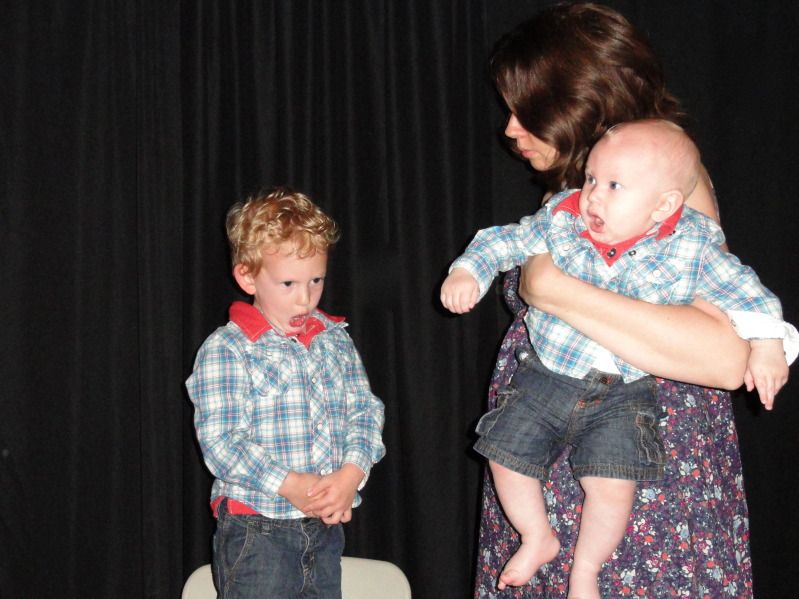 Take 2: Not sure what he was doing here...hmm..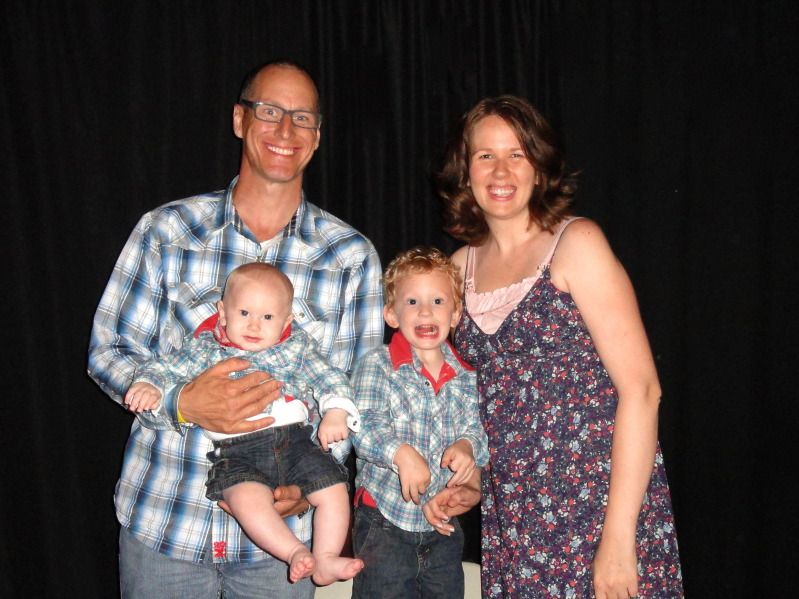 Take 3: notice me holding Judah's arms down to his sides...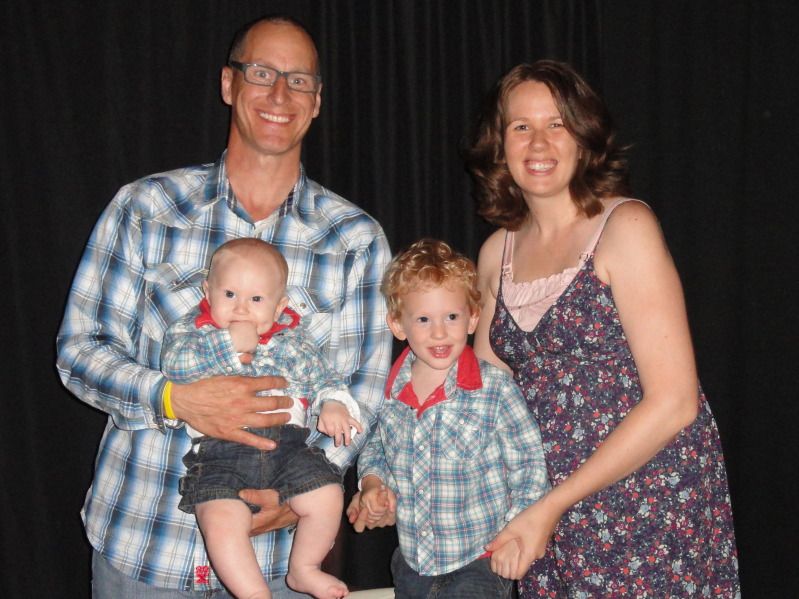 Take 4: Um....do I even need to say anything about this picture?!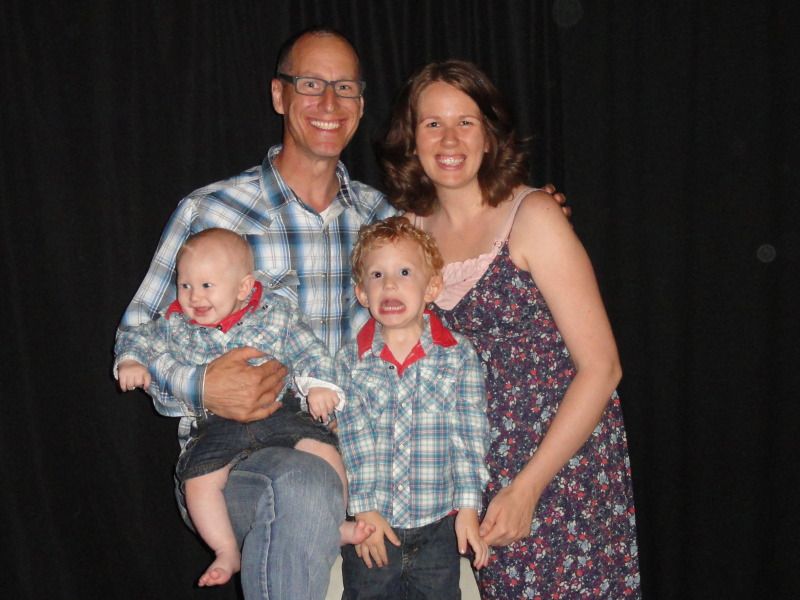 Take 5: technically this was like take 25...but who's counting?! This is what I call "the money shot". Finally, a family picture where we are all looking. phew!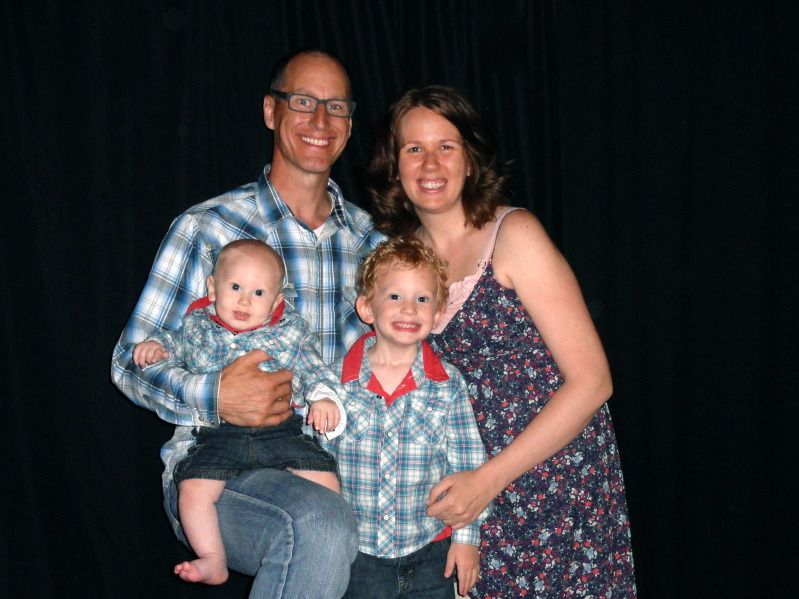 Smile!
Today was Lucas's dedication. We love our Joy Boy and it was great to celebrate him and to commit as a family to raise him up to love the Lord. We had the opportunity to pick a life verse for Lucas Wylde...here it is:
"Be joyful always, pray continually, give thanks in all circumstances, for this is God's will for you in Christ Jesus." 1 Thessalonians 5:16-18
It was a sweet ceremony and an important step as parents acknowledging that we need God as we raise our children.
Pastor Blake spoke about the passage in Corinthians about Love...it was perfect. Such a good reminder of what it is to love our children.
Our pledge as parents:
We acknowledge that our child is a miraculous gift from God. We also acknowledge that our child is a unique person created in the image of God and we understand that raising our child is both a privilege and a responsibility. Therefore we promise to love, train, and support our child looking to God for diving guidance and support. And we, in the witness of these people, publicly place our child into the care and protection of our great God, asking our church community for their support, guidance and encouragement in the days ahead.
One of the members of Selah attends our church, he performed a sweet song about what it is to be a parent and how we should treasure every moment. I admit, it brought tears. If you know his families story at all, you know that they had a daughter who lived 2 hrs and they knew pretty early in the pregnancy that it was going to happen the way it did. They wrote a book called "I will carry you" that I still haven't been brave enough to read. I think my heart would break. Anyhow, it was a really sweet moment.
They ended the ceremony by us gathering as a family to pray and then we were dismissed to our own private cakes for the reception. Talk about a sweet idea. Totally loved it.
Here's a picture of that: