I know, I know. I said we weren't going to do fireworks without Lance...but that was before both of my children refused to sleep and all of a sudden it was super late at night and well. The rest is history as they say.
We started the night out watching fireworks on TV...I really thought the kids would wear out and off to bed they would go...but alas...they would not...I think there was too much excitement in the air or something.
Fireworks Take 1!!!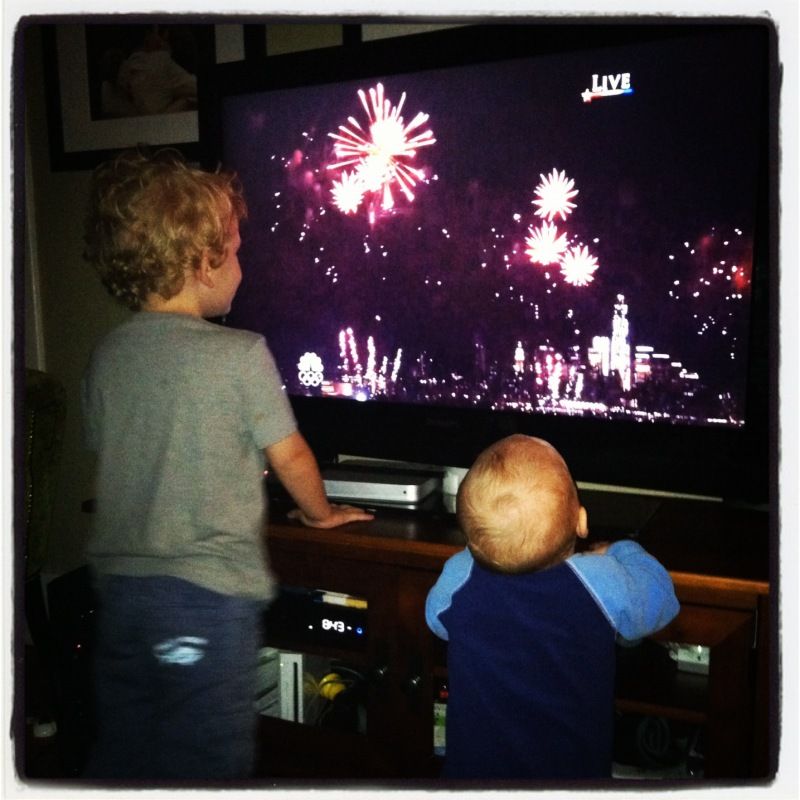 Fireworks Take 2!!!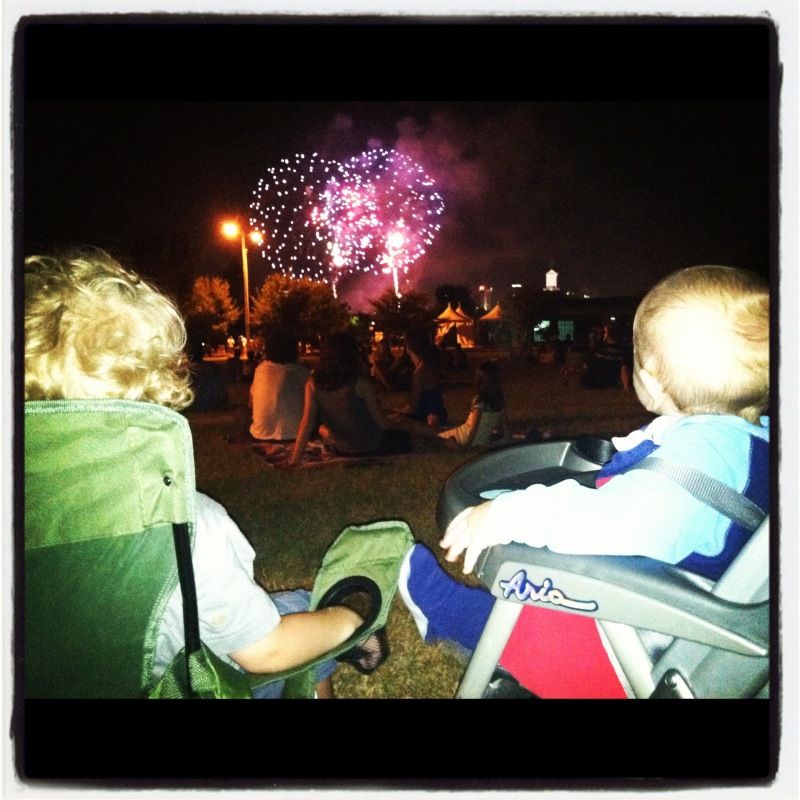 We parked really wonky in a free lot and several other people came in after us and parked even wonkier...the whole time we were sitting in the park I was stressing about my car. (remember the po-po anxiety of my previous post? well, wonky parking brings on the same anxiety...I don't like to break rules!)
We stayed there talking to friends (we ran into neighbors and a fellow Moms club family) while we waited for things to start up...then once they started up I packed the boys up and back to the car we went. Makes no sense I know. But I told ya, I was stressing about my car. As it turns out, it was the best plan I could have laid...and I didn't even lay it, it just happened. Love when that happens.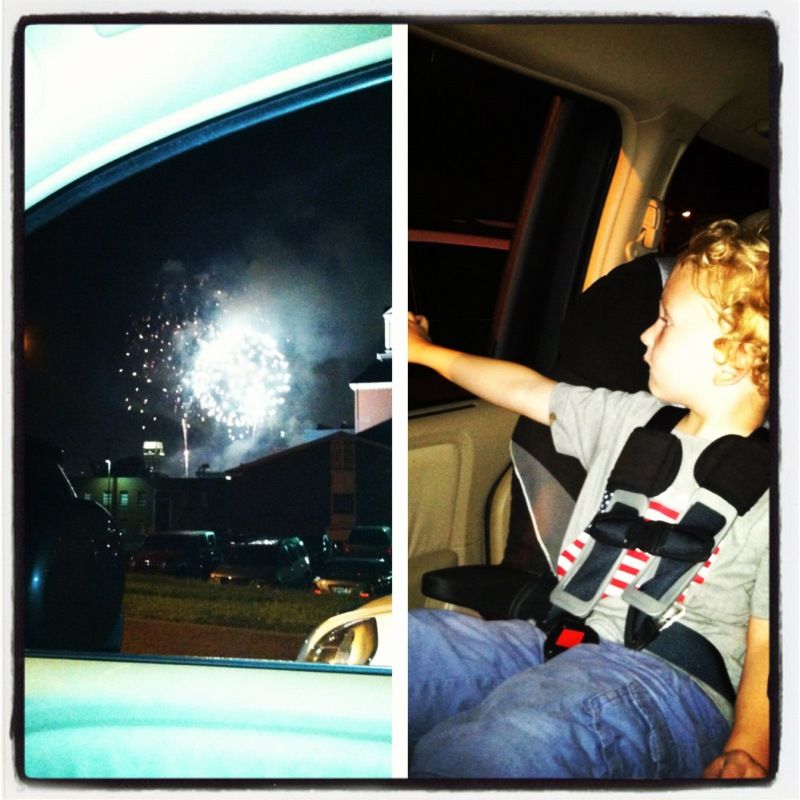 We basically ended up sitting in our car on the front street where every one else was camped out watching the fire works...no one rushed us away and there were other cars doing the same thing...Judah was laughing and squealing and loving the fireworks from the safety of his car seat. And Lucas pretty much passed out and slept (finally!) through it all.
I was SO proud of myself as we scooted out of the neighborhood moments after the grand finale of fireworks and didn't get caught in any traffic.
It was a grand adventure! Judah was so happy and Lucas was passed out and that made
me
so happy ;)