You know that thing parents do when they don't want their kids to know what they are talking about?
Well, we rarely do it. In fact, we've only ever done it once really.
Lance to me "Do you want to take Judah s-w-i-m-m-i-n-g?"
Me to Lance "yes! that sounds fun! let's go s-w-i-m!"
Us to Judah "Let's go swimming Judah!"
Judah to us "I love m-n-j-s-y ing! It's fun!"
Now every time we go swimming, Judah pulls all sorts of random letters out of the air and says them in reference to our activity. We crack up every time.
Oh Summer, how I love thee, let me count the ways.
Sun kissed cheeks. Wet hair. Burning feet. Splashing. Toweling off. Bathing suits.
Smiles. Lifeguard whistles. Snack Shacks. The smell of Sunscreen. Summer Lovin'.
The essence of summer. Pool time.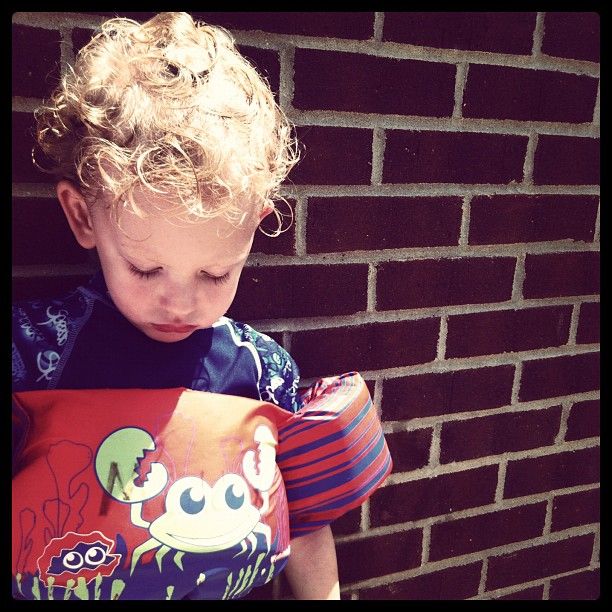 And let's not forget Swim Breaks, they are such a bummer when you'd rather be "r-t-m-d-o ing"
Live in the sunshine, swim the sea, drink the wild air. ~Ralph Waldo Emerson