So Lucas Wylde...he's been army crawling since 5 months, full on crawling from a couple weeks after that...and cruising since 6 months. His "thing" now at 7 months? climbing. yup. he climbs up on stools and shelves and anything he can climb. It's awesome. ha ;)
For such a mobile little man, we've had to put the baby gates up pretty quick. I caught him going up the stairs before he was even 6 months...gave me a heart attack.
Judah spends gobs of time out on our front porch playing...especially on rainy days or days we don't go anywhere. So my husband helped create the ultimate "baby jail" as we like to call it, so Lucas can play too.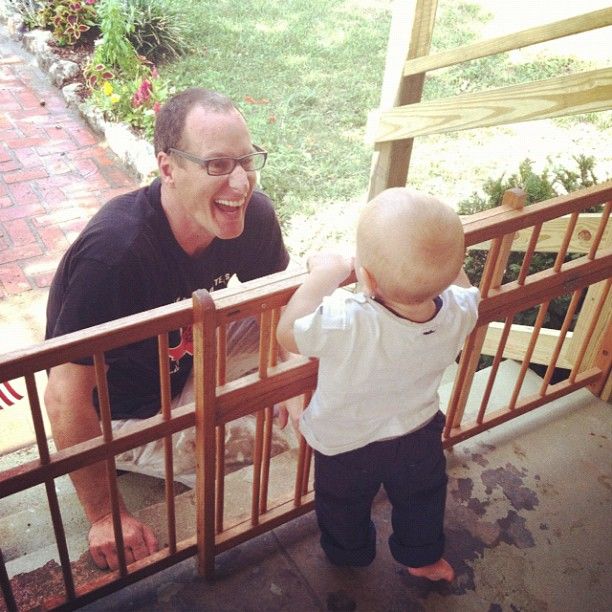 We found this really old portable play pin crib type thing at a yard sale and repurposed it...Lance took two of the sides and put them together to make an extra long gate that covered the entire entry way. It slides in and out from the top. We have to take it down for the mailman or if people are coming over, but it's quite handy for play time on the porch.
The boys spent almost 3 hrs out their today while I was in the house watching the Bachelorette and doing things in the kitchen. It was awesome. ha. We had to do major bath time after cause they were both black from being dirty, but they were so happy. It even rained while they were out there. It was great. Everyone was happy!
Look at all the teefers! He got #5 this week and I can see #6 is about to break through.
He likes baby jail...it actually affords him tons of freedom!