When we were in Chicago we spent some time at the Field Museum. Quite a treat, if you ever get the chance to go, it is totally worth the cost of admission (which ain't cheap...but like I said, worth it.)
Lance carried the stroller up all these stairs, what a man!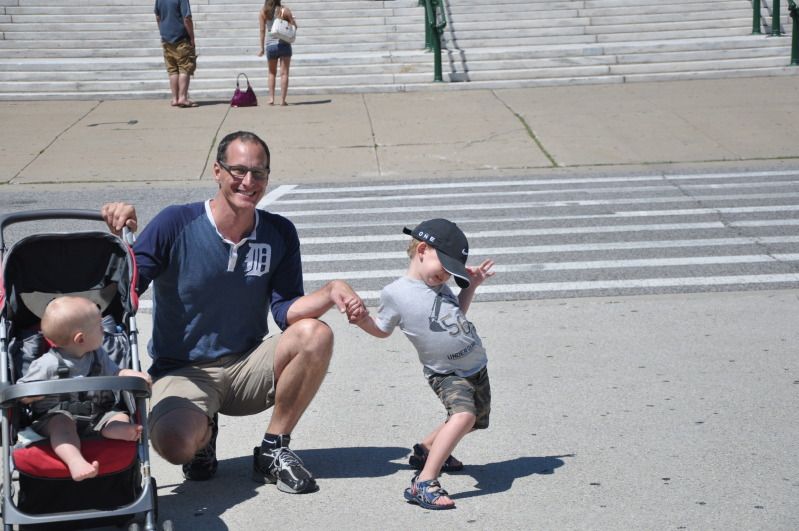 This is Judah's rockstar pose..."look mom, I'm sticking out my booty!" He cracks me up.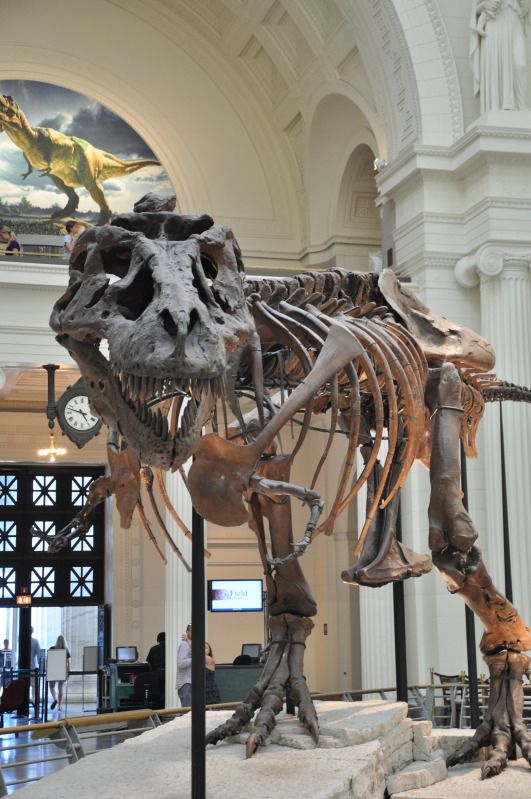 Hello Sue!
It was great....we saw tons of stuff but Judah's favorites were the rocks and the dinosaurs.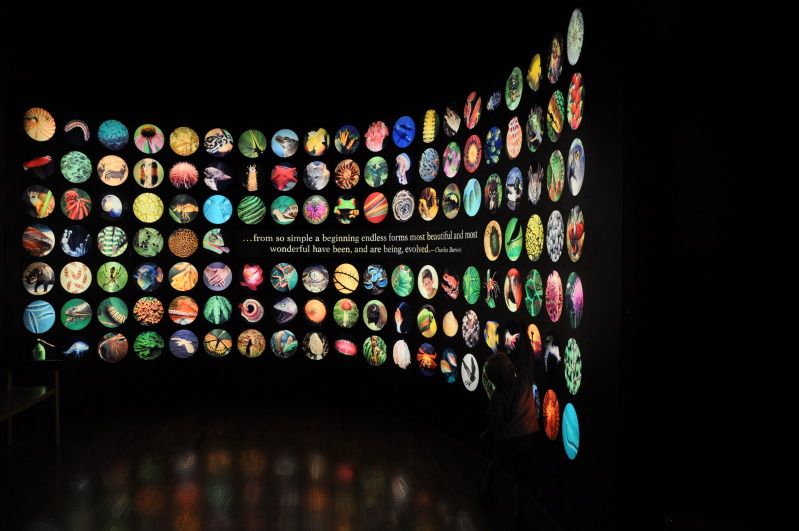 All of the exhibits were so colorful and interesting. I won't bore you with gobs of pictures like a slide show from vacation your grandparents made you sit through as a child...just a few fun ones that I really liked.
It's hard to tell, but the dark spot in the bottom right is Judah...he wanted to touch all the colorful circles.
Judah went through this twice, he really loved seeing the mummy's and climbing the stairs and all the other Pyramid type activities that were involved. It was fun to see him enjoy it so much.
We saved the best for last though....
Our bony friends, the Dinos!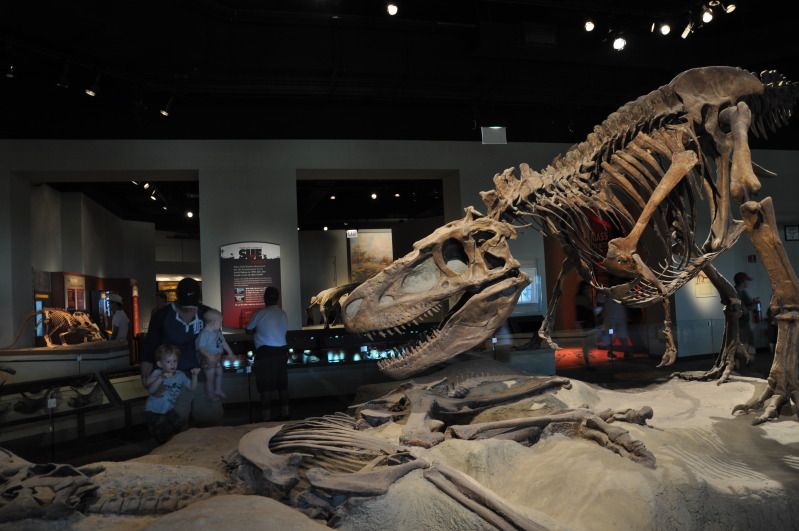 It really was impressive.
(see the boys in the background admiring the dino?)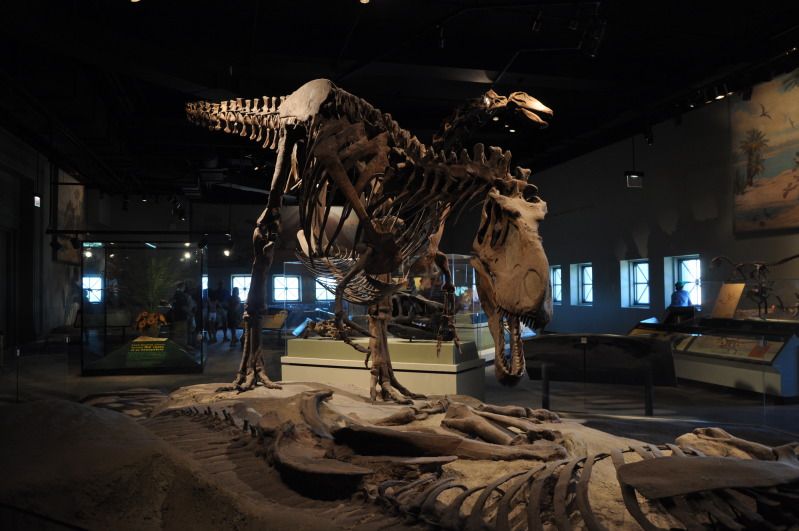 I didn't take any pictures of the rocks that Judah loved, at the time it didn't seem all that exciting. A room full of rocks. But of course my kiddo loved it and talked about it afterwards and I felt bad I didn't snap any photos at his "favorite" spot of the day. Ha. Oh well.
Back down the stairs with the stroller daddy-o went.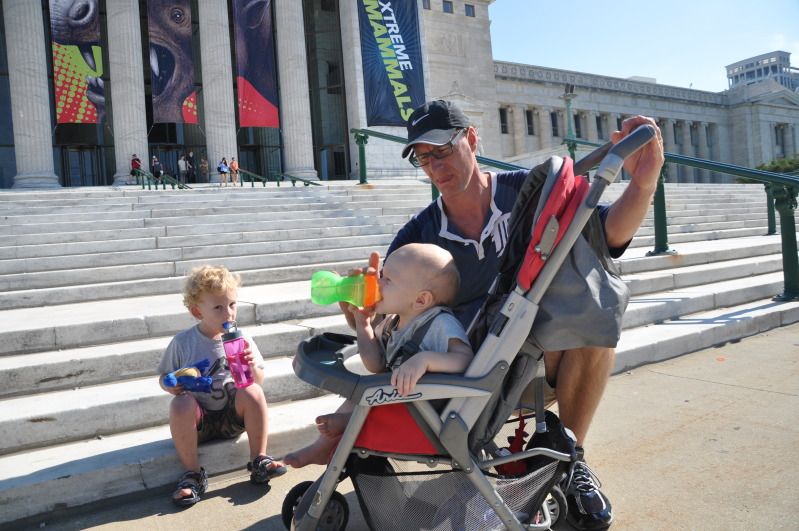 water break!
what a lovely view...if only it didn't snow so much in Chicago...it could be a cool place to live...but I'm spoiled now by our TN winters...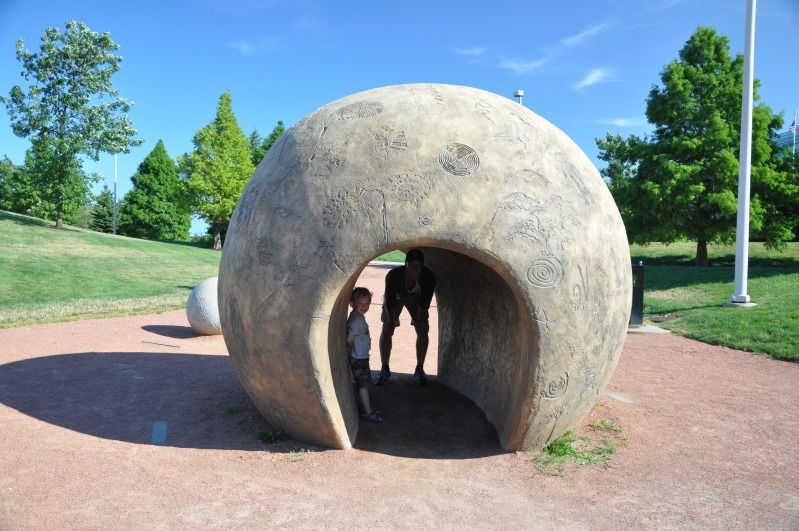 One last stop before we climbed into the car for more adventures.
It was a fun "Field" trip!