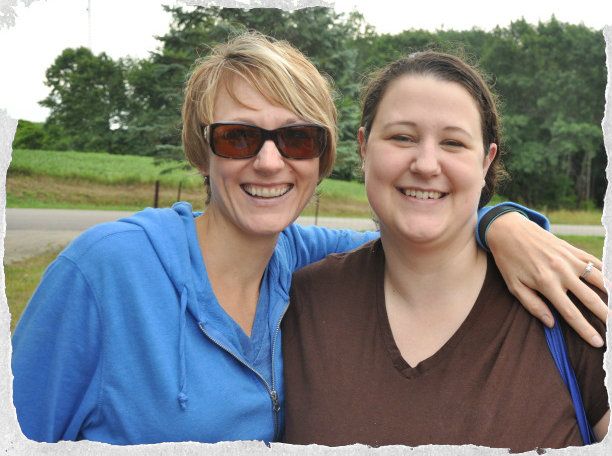 These two ladies have both been my angels. Jessica on the left is my sister by birth, Jessica on the right is my sister by marriage. Jessica on the left lived with me during my Judah pregnancy and Jessica on the right came and stayed (with her two kids) for over a month to take care of me during my Lucas pregnancy.
Jessica on the left had no idea what she was getting into, but she isn't afraid of a challenge and when I called her after several days of keeping no food down and begged her to come help me, she was in her car and on the way to Nashville within a couple hours. She kept me sane and helped me survive the worst of
HG
, something I had previously never even heard of. She left after a month or so and when I ended up in the hospital, she was back helping me again. And of course at the very end, she's the one who took me to the hospital when my water broke. Forever grateful.
Jessica on the right saw how much I was suffering from afar and felt the prompting of God to come and help me with Judah and pray for me every day and do whatever she could to help me. She brought her two beautiful kids and spent basically 6 weeks in an unfamiliar city, with a really sick person and took on another child all while living in a spare bedroom. She got Judah to try new foods (I had previously been feeding him cheese slices and tortillas cause that's all I could prepare without puking), she kept me company and brought life back into our dreary home. It was a gift. Again, forever grateful.
I know it was not with out personal sacrifice that these two ladies helped me through my two pregnancies that were just plain awful. They have both blessed our family in ways I never would have anticipated or expected. Thank you sisters!