Lucas was Superman for Halloween...He played the part well I think ;) Judah was spiderman and he also did his part in representing a superhero well.
We spent a weekend in St. Louis visiting my little bro and his family and we brought the costumes along for some good cousin fun. On our drive home to Nashville, we stopped in Metropolis for a photo opp. It was so fun :)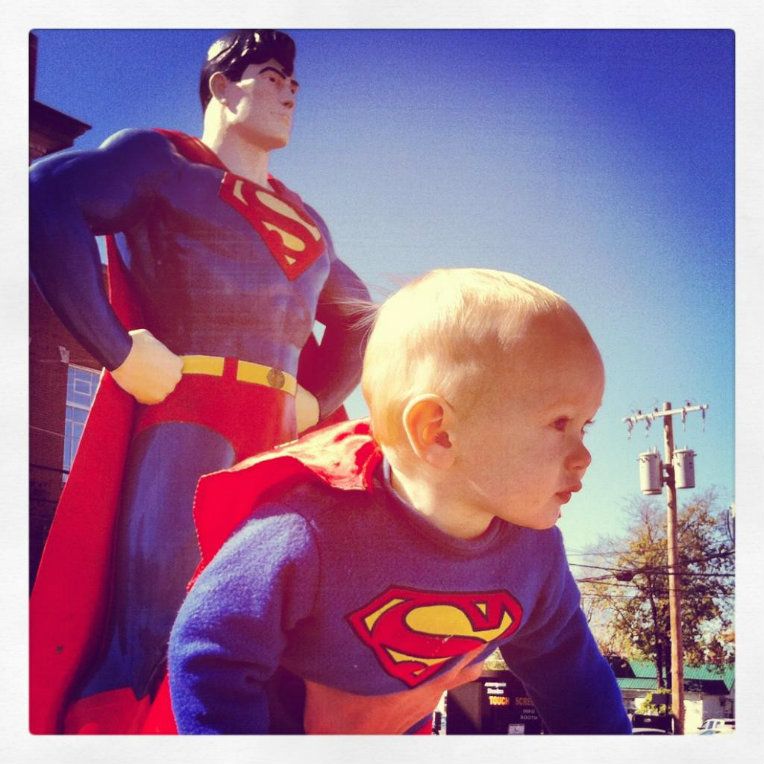 Isn't he Super? :)
Well, I had a chance to put this little darling into a photo contest and boy was it fun...tons of friends voted on facebook and we took 2nd place...lucky for us, it is a small business and they are generous and kind...they offered us a prize package as well! So we get 3 free haircuts at Snip-Its as well as a free cheeseburger at this local place and the cool prize was going to a Zinghopper show! It was sold out and boy was it a blast...the boys loved it!
Don't know what a
Zinghopper
is? well, watch PBS kids in Nashville and you will find out pretty quick...or click the link and browse their website :)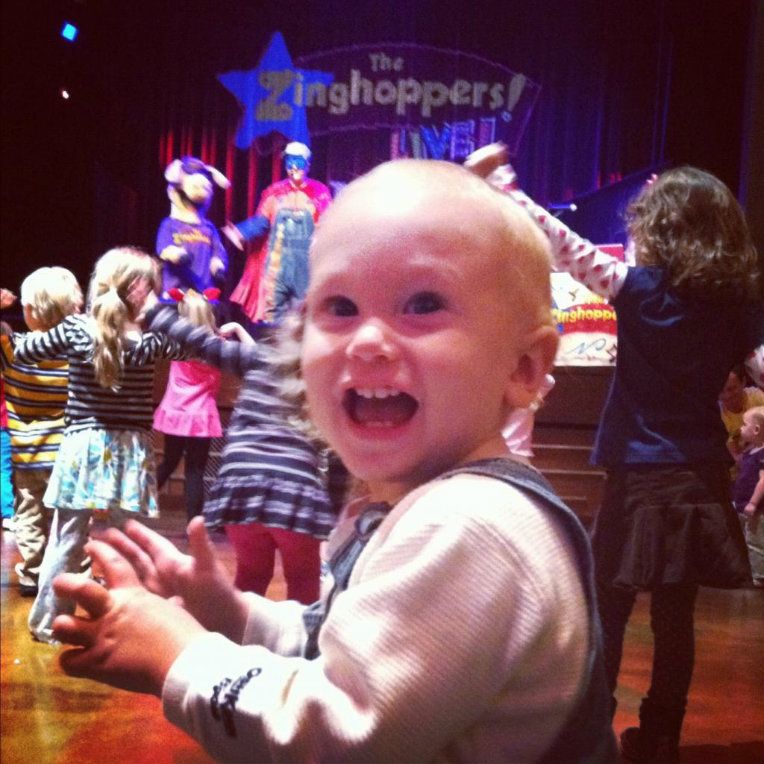 Here is Lucas enjoying the show!
Judah loved meeting the Conductor afterwards...Lucas was fixated on grabbing his hat ;) ha.
Here's a picture of us on actual Halloween evening...it was fun going through the neighborhood and gathering candy ;) yum!
Our Halloween was SUPER! Hope yours was too!


***photobucket keeps changing things...need to figure out how to resize photos...but can't do it now...sorry if it bugs ya...I'll fix it in a couple days.***