For a while now Judah has been asking everyone he knows "what's your number?". It is his way of saying "how old are you?" ha. It's pretty cute. It's not an easy one to answer though when he was trying to figure out how old his baby brother was. "He doesn't have a number!?!" It was hard to comprehend.
But no more!
Today, Lucas gets his first number ;)
Little sweetie is 1 year old and sweet as pumpkin pie.
Some Lucas stats:
He is not quite 25 lbs
He is 33" tall, which is off the charts of course.
He has 7 teeth and there are 5 on the way, soon, poor baby. I can see that last front tooth almost coming in and he is teething on his molars really hard right now, his doctor said they were coming really soon!
He says "what?!" clear as day.
He says "mama" and "da".
He says "ahh dah" which translates to All Done! (he also does the sign for it)
He says "muh" which means nursies. It's not the right word, but he communicates quite clearly what he wants!
He says "uh-oh!" every time he drops something, or sees something on the floor, or is about to throw something...you get the idea.
He says "mmmmmmuh" when he's giving kisses.
He mimiks lots of noises and sounds and words people say, but those are the staple of his word diet.
He loves to read books.
He loves to play ball.
He loves laughing with his brother, they are gigglers together. It's sweet.
He loves nursies.
He love love loves his daddy.
He loves the dirt pile in the back yard.
He loves the baby monitor, he swipes it every morning and walks around the house with it.
He loves fishy crackers.
He loves to make monkey noises.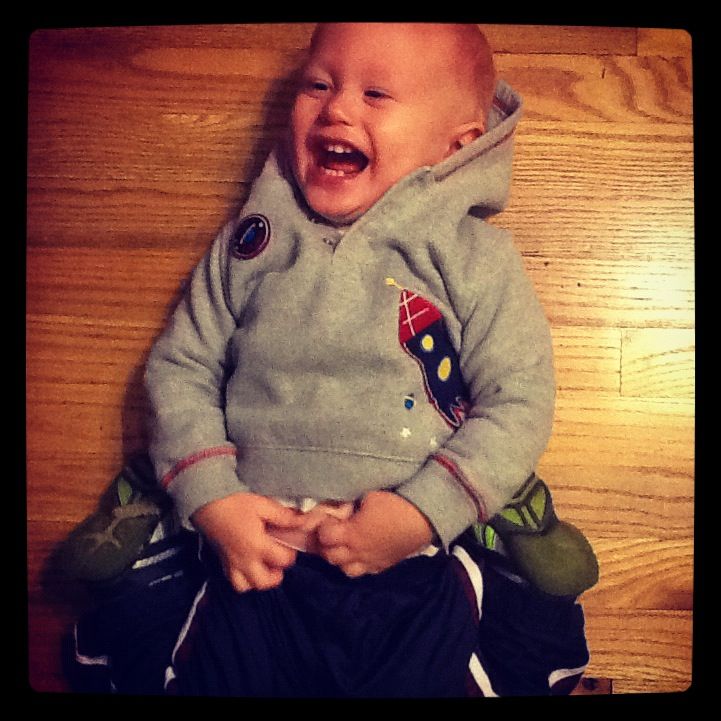 When he doesn't love something, he lets you know! He lays on the floor and throws baby fits. It's kinda hilarious actually. He also screeches...which is not hilarious, it's painful to the ears. Hoping these little stages end soon cause oy!
Lucas really is a joy. Even his bad isn't so bad. It has been a wonderful first year. I can't imagine our lives without him.
Happy Birthday little turkey!
Your mama loves you.