I am a huge fan of matchy matchy, it looks great in photos, it's bonding, it's silly, it's something you can only get away with occasionally, people secretly wish they were brave (crazy) enough to do it, I mean, what's not to love?
We are heading to WI this weekend...a memorial for my dad (he died a year ago today actually) and a birthday celebration for my mom. So we did a little matchy matchy shopping to get ready. I couldn't help but put some of the clothes on the boys this past sunday...and after church and eating out for lunch, everyone still looked decent (no major food spills, miracle!)...so I asked Lance if we could stop off and take a few pics by the river. I am always on the hunt for a good family photo that is current.
low and behold! we actually got a nice family pic. thanks to a lady who was down by the river taking photos who offered to take one for us. funny how when I try to orchestrate a perfect pic, it never works...but hand my camera to a stranger at the park and vwala!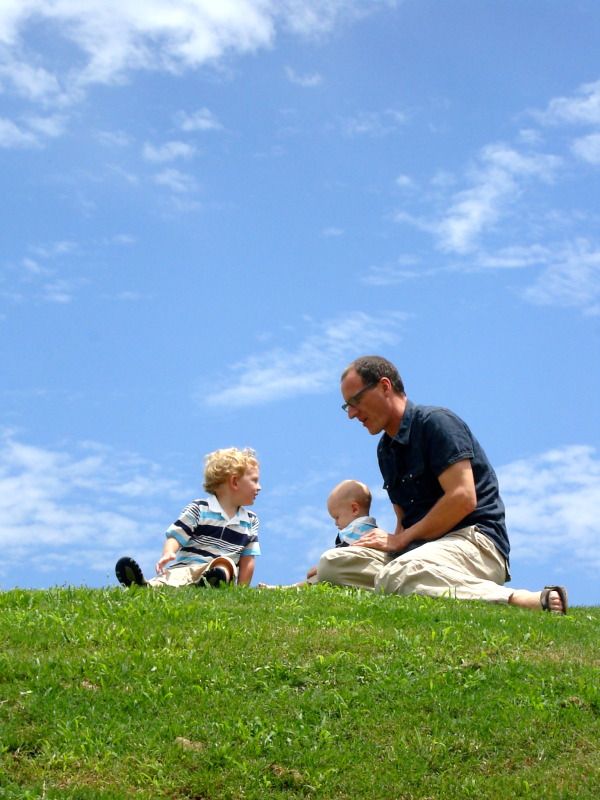 there is a really fun hill in that park, it makes for great pictures of green grass and blue sky with no distractions...I caught a great pic of Lance and the boys relaxing after the climb...I hadn't quite made it to the top yet...I was in flip flops :)
it's always a bonus if there are train tracks involved...Judah is obsessed with all things train!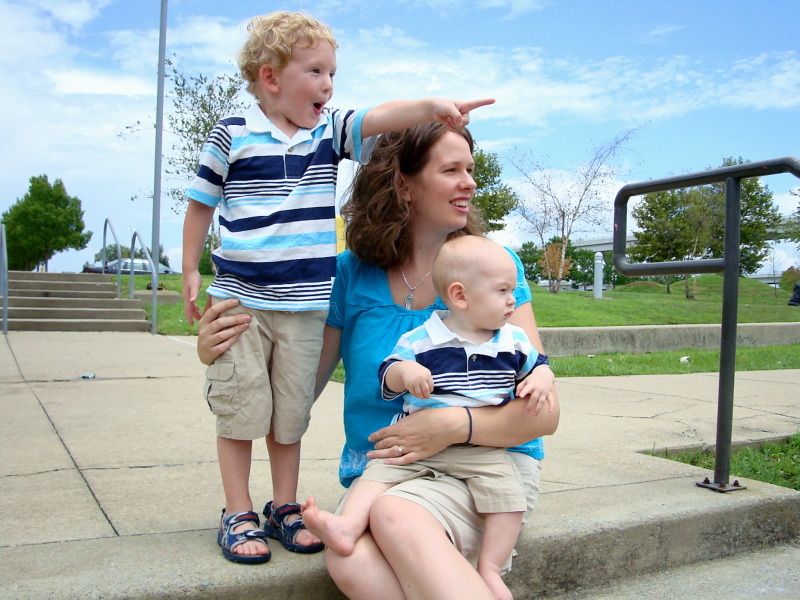 The General Jackson went by twice...it was very exciting for little boys!
There she is again! Free entertainment right in the heart of the city (with a nice pic of the bat man building in the back!)
A lot of times people say "oh your family is so picture perfect" and I roll my eyes and groan cause I seriously took 500 photos to get 10 good ones...and I happen to know that Lance and I bickered for 10 min earlier in the day and the kids melted down and I yelled...but this particular day, it was actually quite a picture perfect day...no fighting, happy kids and a great day for Matchy Matchy. Love when the pictures match up with the day...that is a real Matchy Matchy moment!