So sunday we decided to stay home from church because the kids weren't feeling 100%. Instead, we pulled out old Halloween costumes and played in the toy room...it was kinda funny cause Judah's costume is for an 18 month old, but he was dying to be a puppy...and Lucas only tolerated the mane for a little while before he yanked it off. But it was a really fun 10 minutes ;)
We tried to skype with Lance's parents but they weren't home, I took pictures to show off their costumes on the blog instead. It was too cute not to somehow show off.
Now to figure out what they will be for real halloween...and it probably needs to be way less complicated and dramatic than these costumes cause like I said, 10 minutes may be the max in a costume like these...lol. I could take a lot of pictures in 10 minutes, but they probably wouldn't get much candy in 10 minutes. I guess I'll just have to think of something fun and creative that they can wear (like lion pajamas) instead.
Is it too early to be plotting for Oct 31st? :)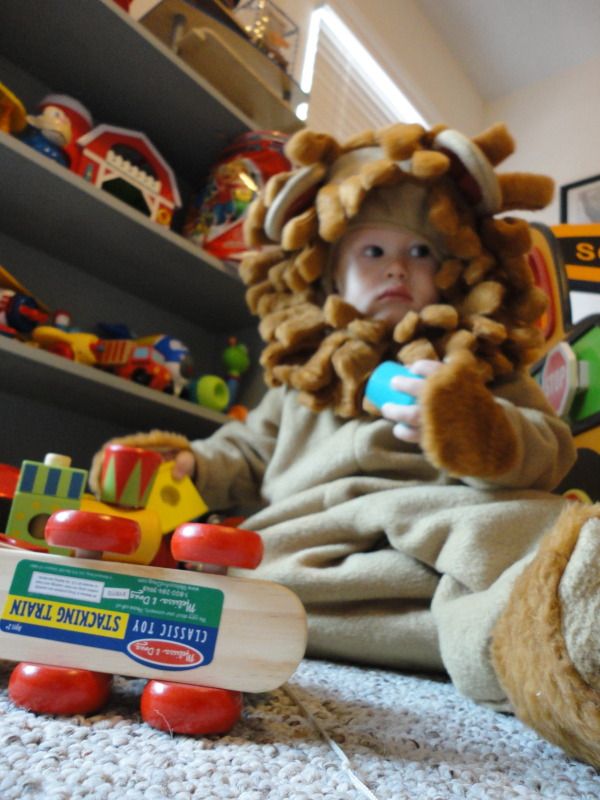 Roar!!!!!!!!!!
Ruff! RuRo!!!!!!!!!!!!